Welcome to the Home of the House Sit Diva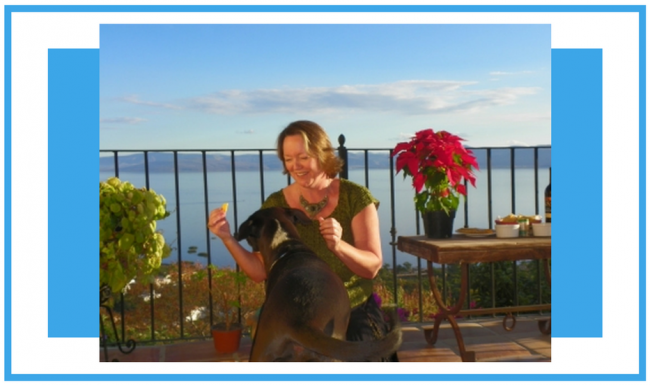 Hi, thanks for dropping by!  I'm here to help you expand your traveling opportunities by landing either great housesits or great housesitters.
I'm Kelly, the HouseSit Diva, and I've been doing both for nearly a decade.
You might wonder why I'm sharing my personal tips.  I believe traveling is transformative — not only for the traveler, but for all the people she or he meets along the way.
Now more than ever, we need to open our hearts and our homes to each other.
Housesitting is one way to expand traveling opportunities — for the pet owner and pet lover alike —  so I want to shout it out to the world!
Check out How to Become a House Sitter – Insider Tips from the House Sit Diva!
Then send me your happy housesitting stories!
Cha Cha here!
I'm the pup in the photo
at the top of this page and
I star in this video
we made about housesitting.
Kelly comes every year
and we have a BLAST!
Can't wait to see her again!
I hope you'll enjoy The Insider's Guide to the Best of Mexico, edited by best-selling author Carmen Amato as our gift to you!
I wrote a chapter about falling in love in Mexico – with ChaCha, the rambunctious pit/lab rescue dog who graces the top of this page.  Every spring and fall, I care for her and her home overlooking Lake Chapala.  It's a magical housesitting retreat!
Simply provide your email address, and you'll receive access to this eBook immediately.
(Please note this is a Kindle eBook.  You will need a Kindle device, or you can download the Kindle app for PC or Mac here, or the mobile app for Android here and IOS here.)