August 2019 – To fill a 2-week gap between a summer of housesitting in Réunion, a delightful French island in the Indian Ocean just east of Madagascar, and a month housesitting in London, I decided to tour Madagascar. It was an incredible experience! However, organizing the trip was more complicated than I anticipated, as there are many options. These are tips I learned during my trip.
1. Choose your guide wisely. You will need a driver, even if you rent a car. (Car rental companies require you to hire a driver – and you will be glad you did once you see the roads!) Choose a guide who speaks your native language well, is comfortable with translating, is certified by the Malagasy government, has first aid training, respects your limitations, listens to what you want to do – and drives well!Based on positive Trip Advisor reviews, I contacted Arséne, co-owner of Tour Guide LoveMada – and was delighted! He responded to my emails quickly, had transparent pricing, adjusted his proposed itinerary to my interests and abilities, and communicated in pretty sophisticated English.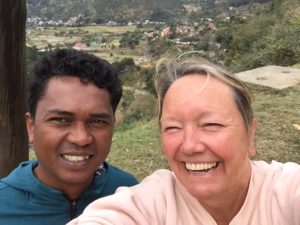 2. Realize Madagascar is a huge country! It looks tiny sitting there in the Indian Ocean next to Africa, but Madagascar is as big as Texas, and much longer from north to south. Compounding that, it's a volcanic island with dramatic peaks and very winding roads, so getting from destination to destination is a long, arduous drive. Let your tour operator know ahead of time if you are prone to car sickness. You might want to confine your trip to one region. Madagascar has so much to offer in every part!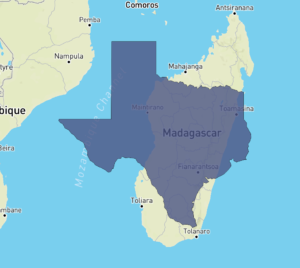 3. Communicate your interests to your tour operator. Many tours involve moving tourists from national park to national park to hike and spot lemurs. This type of itinerary may involve 6- or 7-hour car rides. I wanted to avoid that – and I also wanted to spend more time in villages meeting people than hiking. I was rewarded: My guide (Arséne) arranged two overnights in small villages (one had no running water or electricity), which were definite highlights!
4. Recognize your limits. Madagascar is a challenging country and can offer a variety of experiences – physical and cultural. I was scheduled to hike down a high volcanic mountain to a remote village and spend the night. While I was excited about the cultural opportunity, I couldn't handle the physical climbing and had to beg off. (I was a bit embarrassed, as a 68-year-old village woman was following along with me, wearing only flip-flops, and scampering over the rocky path like a mountain goat!)On the other hand, spending the night in a community with no running water or electricity and communicating with the local women provided a welcome challenge: What common references could I find among women who had never seen a movie or read a book and knew almost nothing about the United States? (See my blog titled "Madagascar: Laughing with the Ladies.")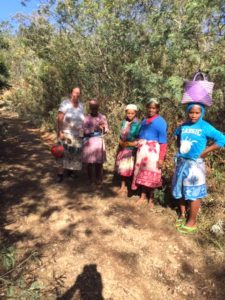 5. Schedule a trip to a major grocery store your first morning. Big grocery stores are found only in Antananarivo, Madagascar's capital. Stock up on bottled water from a major company (not the country's water company, Jirama, which bottles water that is unsafe for foreigners). Pick up wine, if that's what you drink. (Beer, rum and vodka are available throughout the countryside.) You might also stock up on shampoo and conditioner, as many of the hotels don't offer these amenities, munchies for the car rides, and toilet paper for pit stops.
6. Don't schedule your departing international flight on the heels of a local flight. The domestic airlines, Air Madagascar, known as "Air Maybe" by the locals, and Tsradia, its new spin-off, have notorious reputations. My Tsaradia flight time was changed to depart 2 hours later than scheduled, then took off 2 hours later than that! Avoid a lot of internal flying if you want to avoid losing travel days to flight delays.
7. Carry a lot of small bills. Nearly every place you visit will require you to hire a local guide, in addition to the entrance fee. The local guides cost 20,000 – 80,000 Ariary (20,000 Ariary is about $5 or €5). They don't give change. You can change larger bills in restaurants.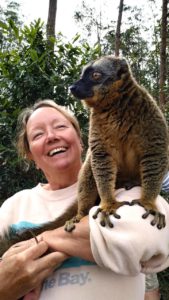 8. Calculate the ATM limitations. I used my ATM card in the larger cities to get local currency. But be careful! Banks charge a fee for every transaction, regardless of amount withdrawn. BNI Bank limits withdrawals to 400,000 Ariarty, whereas BFV Bank's limit is twice that. Credit cards are not widely accepted. Euros are accepted for payments at many hotels.
9. Bring anti-diarrheal medications, although you can get Flagyl and a few other antibiotics in pharmacies in larger cities. Also bring a laxative! Every meal is served with rice and that can wreak havoc on stomachs used to a more western diet.
10. Note that hotel rooms are not necessarily cleaned daily (unless you specifically request that) when you are staying for multiple nights.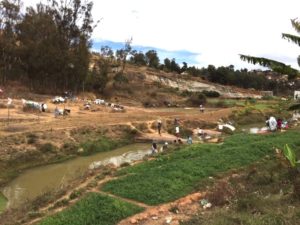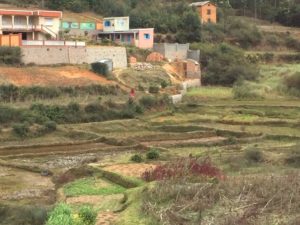 11. Check temperatures of your specific destinations. During my 10-day guided trip, I went from hot-hot to sleeping in my sweats under 2 heavy quilts.
12. Check altitudes if you are prone to altitude sickness.
13. Ask your tour guide for hotel recommendations. I wanted to book my own hotels through Booking.com, and I'm glad I read the reviews and consulted Arséne before booking. The hotels the guides recommend are safe and up to western-style standards. They also offer free rooms and meals for the guides, which keeps your costs down. I was quite comfortable in hotels in the $20 – $30USD/night range. They were comfortable, clean, and had strong, plentiful hot water, western-style toilets, wifi and good, on-site restaurants. Had I asked, Arséne would have booked all my rooms at no extra charge to me.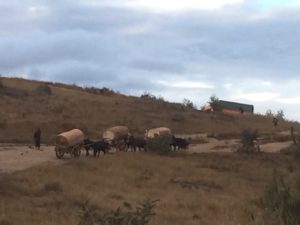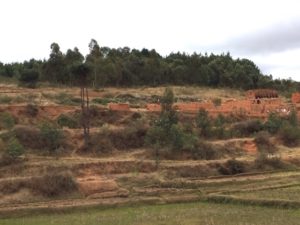 14. Stay connected! I had telephone connection pretty much throughout our whole trip, so I was able to use my data allowance to post on Facebook during the car rides. Every hotel I stayed in had decent wifi. Everyone uses What's App.
15. Most importantly, pack your sense of humor and flexibility. Part of the excitement of traveling in Madagascar are the last-minute opportunities to experience something new. Arséne, knowing of my interest in seeing an exhumation celebration, scrapped our scheduled activities one afternoon so we could join a local community's exhumation ceremony. What we didn't realize is that it would take us over an hour of driving off-road through some very rutted and dusty roads. It took a lot of patience and perseverance to get there, but it was worth it!
Are you thinking of traveling to Madagascar? Let me know your questions in the COMMENTS below!
---
Kelly Hayes-Raitt admits she sleeps around. Usually with animals.
As a full-time housesitter and traveler for the past decade, she's learned a thing or two about housesitting and shares her knowledge and experience in her popular book How to Become a Housesitter: Insider Tips from the HouseSit Diva available in soft cover or Kindle at Amazon or ebook on her HouseSitDiva website.
Before nomading, Kelly reported live from Iraq during the early weeks of the U.S.-led invasion. Her journalism has won several literary awards and has been widely published in anthologies.
Lately, she's turned her energy toward helping other writers get their books jumpstarted. Her coaching clients call her "inspiring," and students in her workshops rave about her unique teaching techniques. Learn more about working one-on-one with Kelly at JumpStartMyBook.org.
Or join her in Cape Town, South Africa, February 1 – 10, 2020, for a magical writing retreat to jumpstart your book! JumpStartMybook.org/writers-retreat/